Su principal objetivo son los recursos (monedas y minerales).
Si eres de nivel 15 o menos te sera util; si eres nivel 15 o mas se recomendaria el incursor o el OVNI debido a que tendrias mayor demanda de recursos.
Son tropas de infanteria basicas si lo que deseas es extraer recursos de almacenes enemigos, colocalos cerca de casas o minas para aumentar su efectividad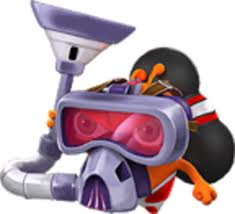 Ad blocker interference detected!
Wikia is a free-to-use site that makes money from advertising. We have a modified experience for viewers using ad blockers

Wikia is not accessible if you've made further modifications. Remove the custom ad blocker rule(s) and the page will load as expected.