Descripción
Edit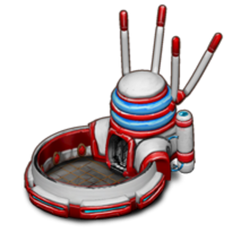 El lugar en el que los estarlings son entrenados para ser soldados! Son baratos y eficientes, pero lo que necesitan es saber cómo usarlos!. Utilice este edificio con prudencia, ya que ayudará a todo lo que los novatos por ahí!.
Este es el lugar donde se entrena toda su infantería.
Incluye la Marina, saqueador, Lanzallamas, Bazooka, Kamikaze, Starlinator.
Este edificio también ofrece una gran cantidad de puntos de guerra a sus enemigos en las guerras!
Ad blocker interference detected!
Wikia is a free-to-use site that makes money from advertising. We have a modified experience for viewers using ad blockers

Wikia is not accessible if you've made further modifications. Remove the custom ad blocker rule(s) and the page will load as expected.