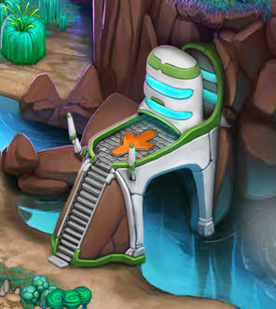 Descripción
Edit
" Los mejores líderes son los mejores profesores! Ayude a sus amigos para llegar a ser tan bueno como tú! Seguramente recibirá una buena recompensa! "
- Descripción del juego-
Para desbloquear la Academia, debe completar el "Salva a los Estarlin" misiones.
La Academia es sólo en Facebook. No aparece en AGAME, Kongregate.com, gamesgames.com, games.co.uk y Galaxy life: Pocket Ad
El nivel que sus amigos deben llegar y el período de tiempo en wich que tienen que llegar a ella, varía de acuerdo a su nivel.
Puedes retar a tus amigos a convertirse en líderes tan bueno como usted haciendo clic en el botón 'tren amigos! Si tienen éxito, usted recibirá una gran recompensa!
Usted puede encontrar amigos exitosos en la sección de los graduados para que pueda visitar y enviarles un regalo.
Una vez que comience el entrenamiento de un amigo, se puede ver su progreso en la sección de Aprendices.
Una vez que su amigo ha comenzado el reto, enséñele a enviar regalos. Esto hará que su éxito mucho más fácil!
Entrene a sus amigos bajo nivel y ayudan a mejorar, por cada aprendiz exitoso obtienes una recompensa (como unidades, artículos, etc) dependiendo de su Lvl.
La Academia sólo está disponible en Facebook.
Invite a los amigos que desempeña diariamente o siempre, ya que algunos jugadores realmente no lo aceptan.
Ad blocker interference detected!
Wikia is a free-to-use site that makes money from advertising. We have a modified experience for viewers using ad blockers

Wikia is not accessible if you've made further modifications. Remove the custom ad blocker rule(s) and the page will load as expected.